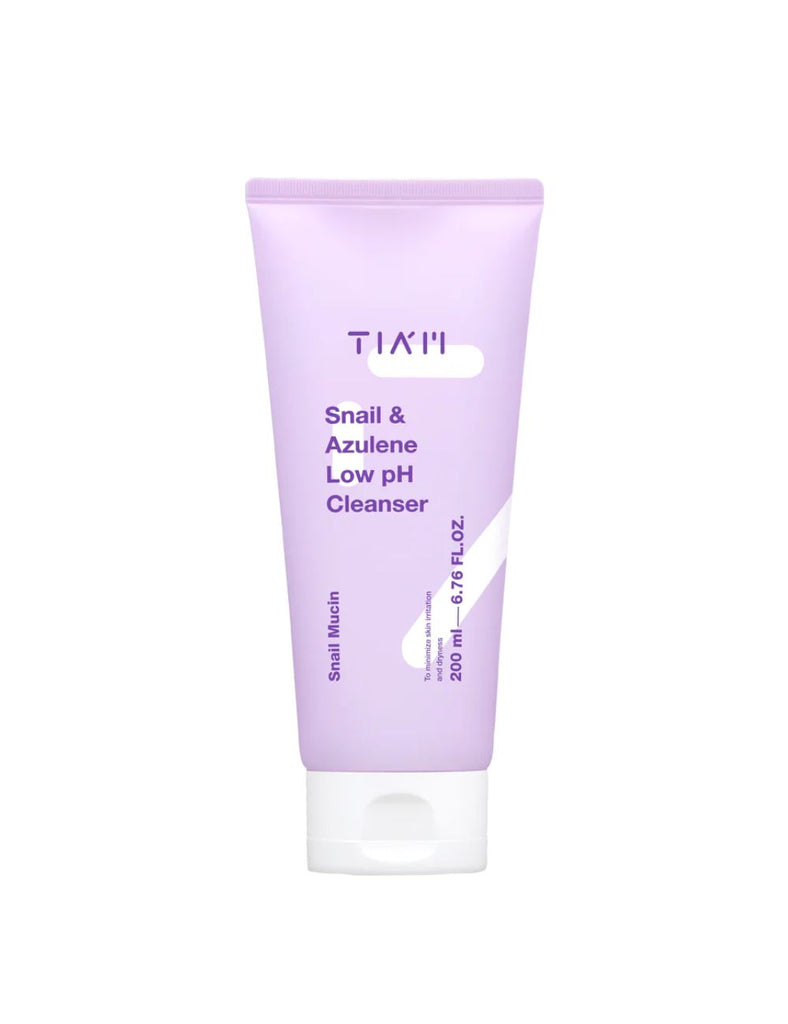 TIA'M
Snail & Azulene Low pH Cleanser
R 245.00
The TIA'M Snail & Azulene cleanser was specifically created to hydrate, soothe and maintain your skin moisture barrier, making it the ideal gentle gel cleanser for most skin types
Formulated with the ideal skin-friendly pH level, this serum features Snail Secretion Filtrate and purple-hued Azulene, which come together to form a powerhouse soothing and repairing team. Azulene is a natural anti-inflammatory agent that soothes and calms irritated skin, working to reduce redness and inflammation. It also features some anti-bacterial and barrier-reparing properties. Snail Secretion Filtrate is an iconic k-beauty ingredient, able to hydrate while aiding in healing and repair.
200ml
What it does: a gentle morning or second cleanse; soothing for easily inflamed skin while also offering some anti-bacterial properties
Who it's for: all skin types can use this, including sensitive, dry and acne-prone
Gently massage a small amount onto wet skin. Rinse with lukewarm water. Pat your face dry and continue with the rest of your routine. Can be used as a morning cleanser or as your second cleanse in the evening.
Water, Cocamidopropyl betaine, Sodium Lauroyl Methyl Isethionate, Snail Secretion Filtrate, Polysorbate 60, Butylene Glycol, 1,2-Hexanediol, Acrylates Copolymer, Tromethamine, Ethyl Hexanediol, Sodium polyacrylate, Chamomilla Recutita (Matricaria) Flower Oil. Dipropylene Glycol, Panthenol, Allantoin, Citric Acid, Phenoxyethanol, Sodium Chloride, Sodium Guaiazulene Sulfonate