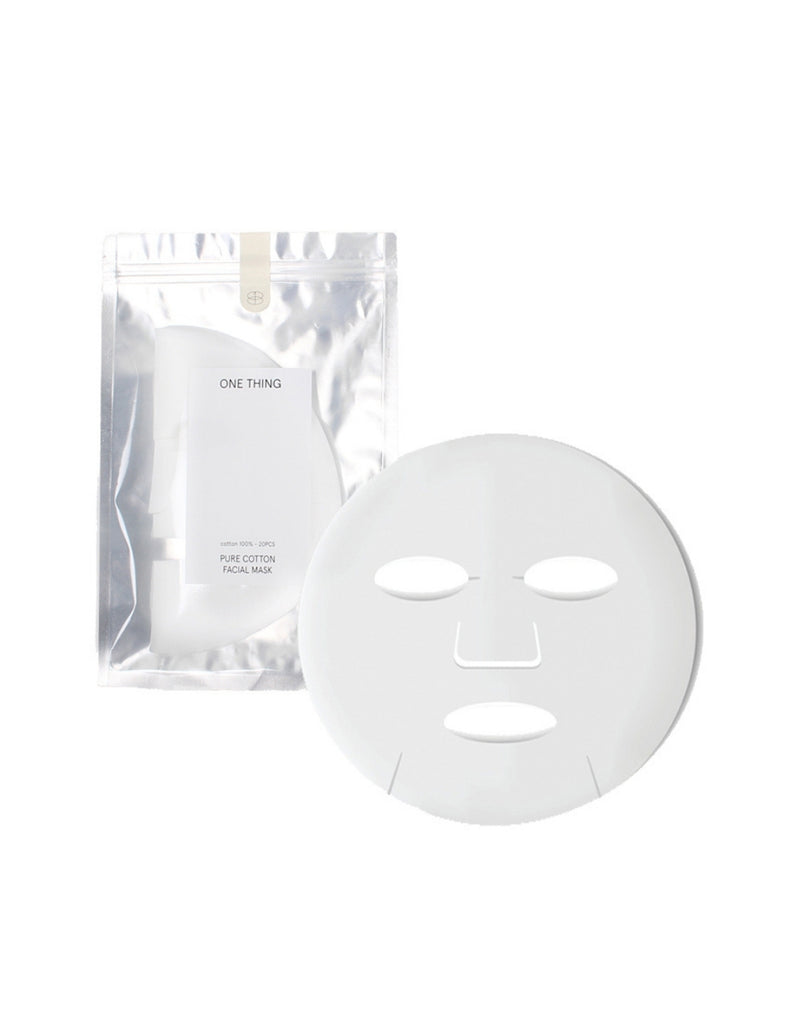 ONE THING
Pure Cotton Facial Sheet Mask 20 Sheets
R 110.00
An eco-friendly, affordable, convenient way to make your own DIY sheet mask experience whenever you'd like to!
Developed by One Thing to work with their selection of essences, these 100% pure cotton masks are ideal for those who'd like a more intensive treatment from their One Thing essence. Simply remove one sheet from the package and soak in a small amount of your chosen One Thing essence before applying as you would with any other sheet mask. 
What it does: DIY sheet mask that can be used with One Thing essences
Who it's for: Anyone who prefers to have control over exactly what goes into their sheet mask experience; less waste and packaging than regular sheet masks too 
20 pcs
In a small bowl, fold sheet mask and then apply essence of choice (or mix a couple of different One Thing essences); once soaked, unfold and apply to face for 10 - 15 minutes. Remove and follow with moisturiser.