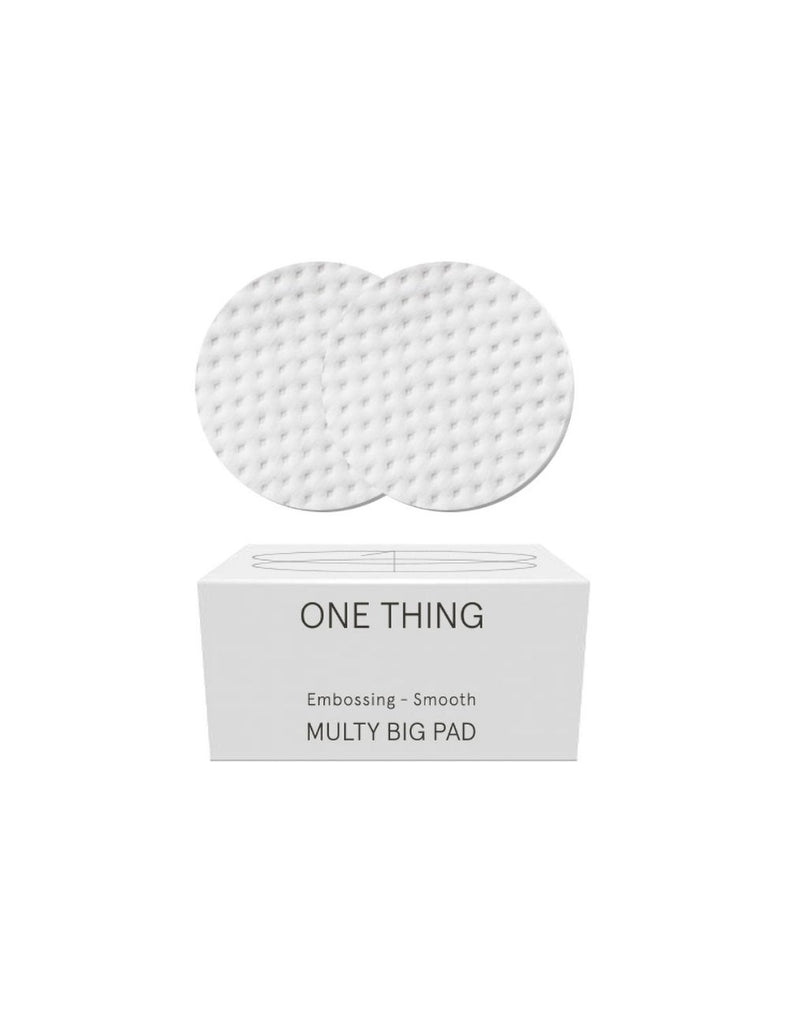 ONE THING
Multi Big Pad
R 85.00
Ideal for travel, these One Thing cotton pads are a must have if you like to play DIY with your skincare - you can add any extract or essence of your choice to the pads to make your own toner pads, or formulate your own special combination of One Thing extracts. 
Measuring 7cm in diameter, these embossed cotton pads can be used for mild exfoliation or for DIY mask packs. To use, soak pads with essence and massage over skin for a minute, or leave on skin for 10 minutes for heightened effect. 
30 pads
Pour a single One Thing extract / essence, or a combination of their essences, onto the cotton pads. Close jar and store in cool place. Individual pads can be used as a very gentle physical exfoliator / toner pad that dispenses product, or can be left on skin as a DIY mask pack.