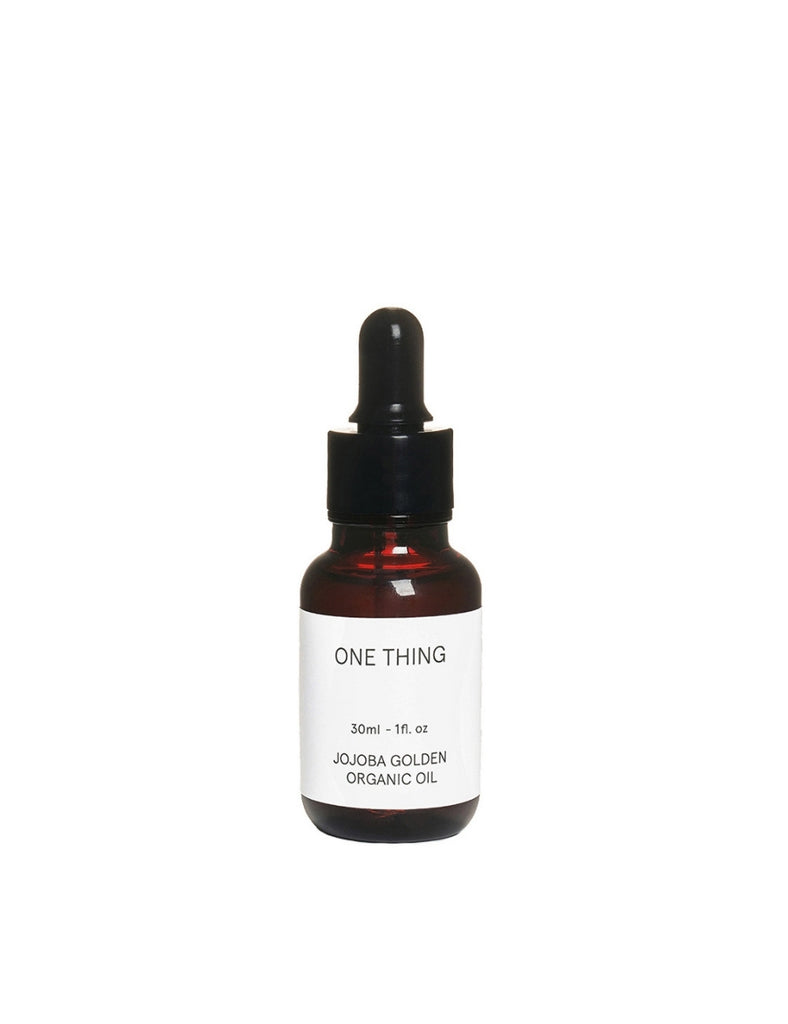 ONE THING
Jojoba Golden Organic Oil
R 185.00
One of our favourite facial oils, Jojoba oil is a gentle, restorative oil ideal for using alone or mixing into essences and moisturisers. 
As a source of a variety of skin-healthy fatty acids and antioxidants such as Vitamin B and Vitamin E, Jojoba Oil is great for soothing and providing moisture. Known as one of the facial oils most similar to what our skin naturally produces, making this a great choice for those with dry skin. Features a lightweight, fast-absorbing texture. 
Can be used alone, or mixed with other One Thing products - one great option is to add it to your favourite One Thing essence and mix together in the mist bottle for an extra moisturising facial mist (10 drops added to the mist bottle + essence should work). Can also be used on hair. 
30ml
What it does: moisturises, soothes
Who it's for: normal to dry skin types, anyone who needs some extra, uncomplicated moisture 
Mix a few drops together with One Thing essences and apply after cleansing, or use alone as the final step of skincare after serum and moisturiser (can also be used instead of moisturiser).