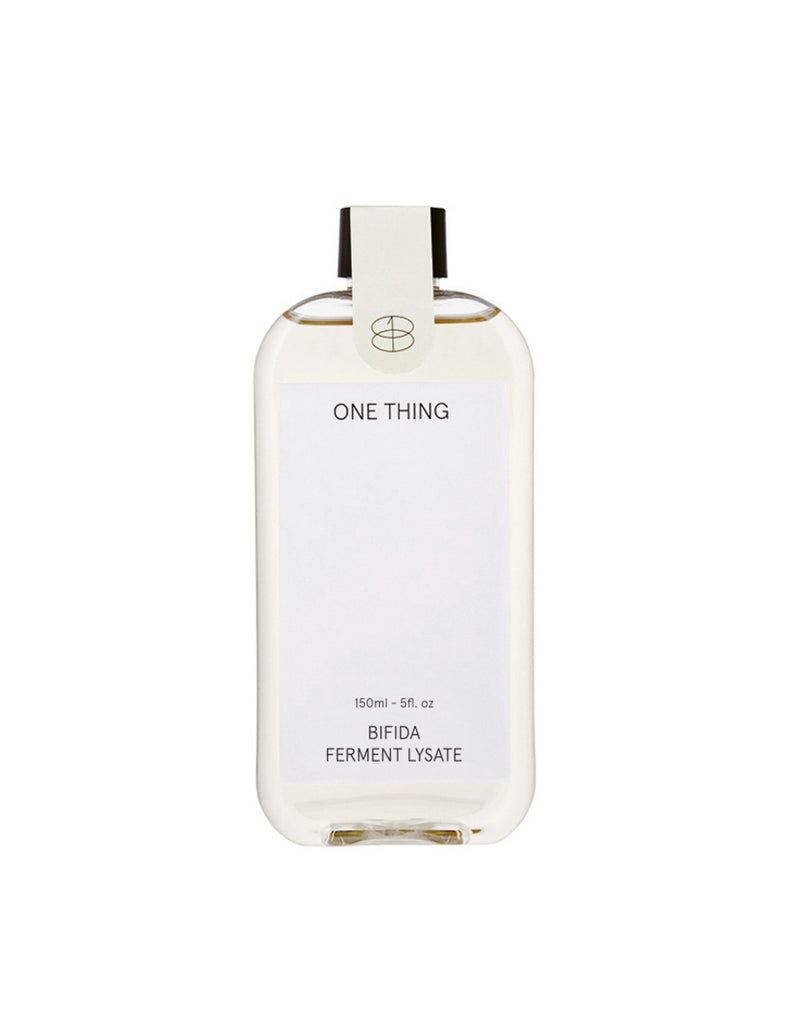 ONE THING
Bifida Ferment Lysate
R 335.00
Bifida Ferment Lysate is a probiotic, known to be great for general skin health and vitality. 
As the star ingredient of this essence, Bifida Ferment Lysate assists skin by strengthening its microbiome - the result of which is more resilient, less reactive, healthier skin. Skin with a healthy microbiome more efficiently repairs itself, and therefore recovers more quickly from environmental stressors, reactions, and breakouts. 
There is also some evidence that fermented probiotics can assist in reducing the proliferation of harmful microorganisms on the skin's surface, thereby improving a variety of common skin concerns.
Use this essence alone, as a DIY sheet mask, decanted into a mist bottle, or mixed with other One Thing essences to make your own unique formulation. 
150ml
What it does: Repairs and protects skin; reduces harmful microrganisms on skin, which results in healthier looking and feeling skin
Who it's for: Suitable for all skin types
Apply to skin after cleansing. Use as an essence (can be applied with hands or mist bottle); make a DIY sheet mask, or mix with other One Thing essences. Can be used morning or night. 
Bifida Ferment Lysate, Butylene Glycol, 1,2-Hexanediol, Ethylhexyl Glycerin