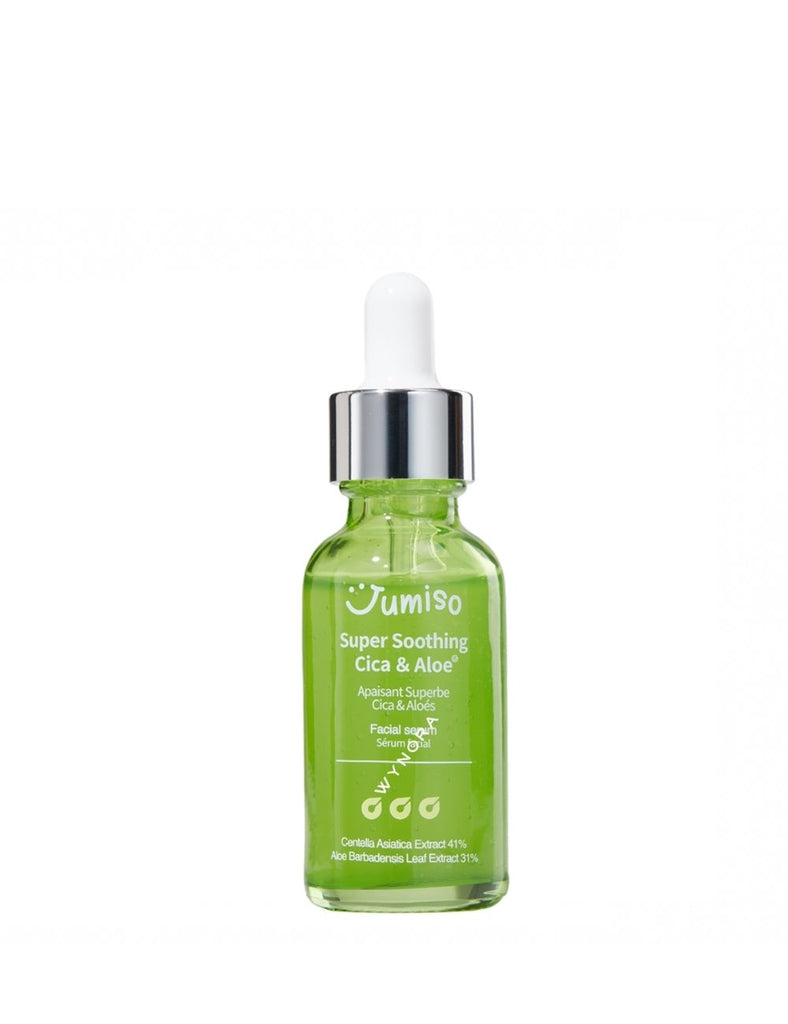 JUMISO
Super Soothing Cica and Aloe Facial Serum
R 375.00
One of the most requested new products here at Glow Theory, we're happy to report that Jumiso's Super Soothing Serum lives up to the hype!
Formulated with 41% Centella Asiatica Extract and 31% Aloe Vera Leaf Extract, this serum delivers exceptional soothing and calming. Includes a cocktail of other hydrating, healing, barrier strengthening ingredients like Madecassoside, 7 molecular weights of Hyaluronic Acid, Niacinamide and Ceramide. This is one product we recommend everyone keeps in their skincare stash - either for daily soothing and hydration, or emergency rescue when your skin is stressed or over-exfoliated. 
What it does: Calms, soothes, heals, hydrates, and protects
Who it's for: suitable for all skin types including sensitive; everyone can benefit from this product
No fragrance
30ml
Apply at the serum step of your skincare routine (after cleansing and toner); can be used morning and / or night. Gently tap a few drops into face. Follow with moisturiser.