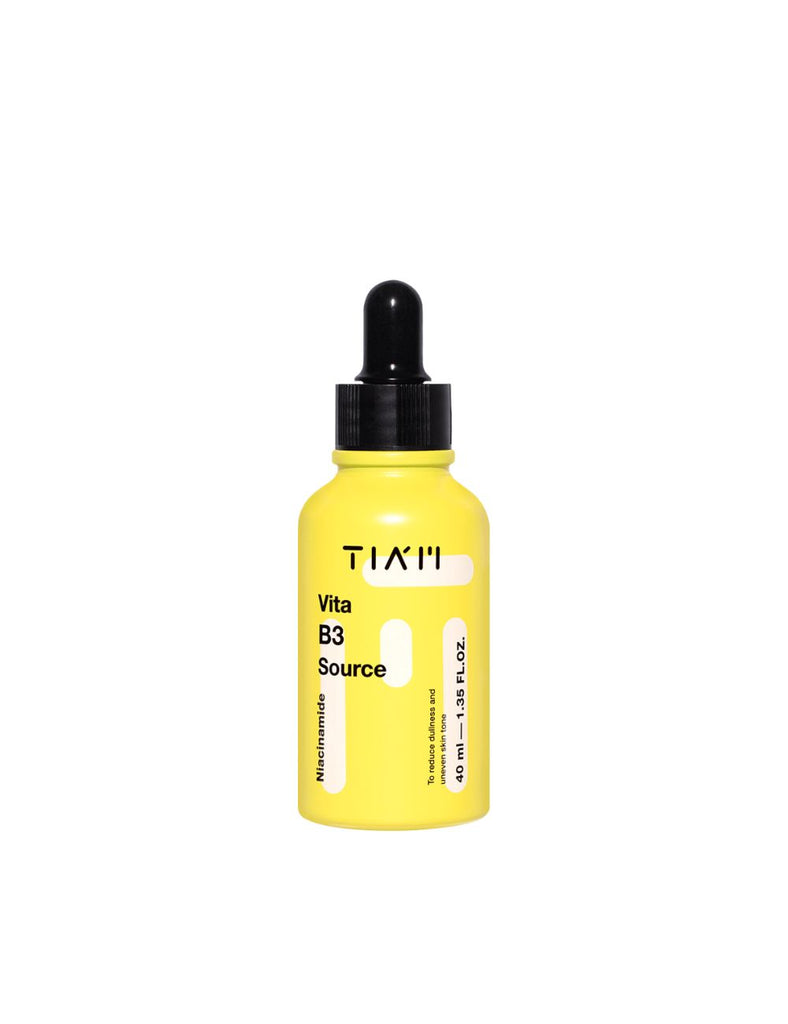 TIA'M
Vita B3 Source Serum
R 345.00
This powerhouse new release from TIA'M is sure to be your new holy grail product, working to banish dark spots, scars and discolouration while giving skin a more youthful, healthy appearance.
The two star ingredients of this serum, a whopping 10% Niacinamide (also known as Vitamin B3) and 2% Arbutin, work together to inhibit the production of melanin, often the main culprit of unwanted pigmentation or discolouration. This then helps to eliminate existing uneven skin tone, while also working preventatively to ensure skin remains more even-toned. 
As a great bonus, due to the inclusion of multi-purpose Niacinamide, this lightweight serum also works to fight breakouts, control sebum for more balanced skin, and boost collagen production for a skin-firming and anti-aging effect too! Ideal for sun-damaged skin.
40ml
Apply 3-4 drops (or less if prone to sensitivity) after cleansing and toning your skin and follow with your usual moisturiser. Can also apply a drop or two directly to discolouration and dark spots. Remember to wear sunscreen daily. 
Water, Niacinamide (Vitamin B3 10%), Butylene Glycol, Arbutin (2%), Allantoin, Dipotassium Glycyrrhizate, Lindera Erythrocarpa Extract, Cornus Officinalis Fruit Extract, Geranium Thunbergii Extract, Hydroxyethylcellulose, Sodium Hyaluronate, Methylpropanediol, Laurylpyridinium Chloride, Chlorphenesin, 1,2-Hexanediol