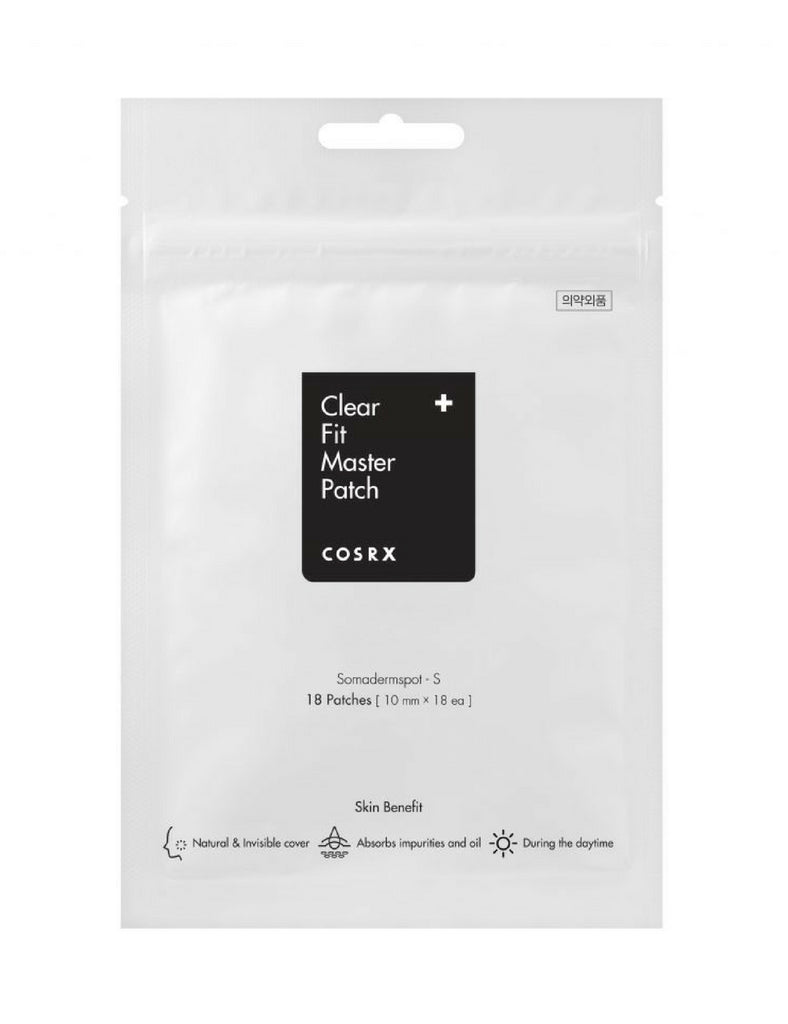 COSRX
Clear Fit Master Patch
R 90.00
A sister product to the bestselling Acne Pimple Master Patch, this updated version is even thinner and practically invisible once applied to skin. Designed to be worn during the day, you can apply and head out the door or cover with makeup for a flawless look while your blemishes heal.
The thin hydro-colloid material adheres well to dry skin and can be worn for the whole day
The patches not only draw out all the gunk, but seal the area so it heals faster with no bacteria spreading elsewhere
Patches are transparent and can be worn under makeup
18 patches
Cleanse the area around problem spot and dry (patch will not stick on wet or moisturised skin). Select a patch large enough to cover the problem spot and attach the patch to the spot. Continue with the rest of your routine once patch is affixed. Can wear overnight or under makeup.
Polyurethane Film, Cellulose Gum, Styrene Isoprene Styrene Block Copolymer, Polyisobutylene, Petroleum Resin, Liquid Paraffin, Tetrakis Methane