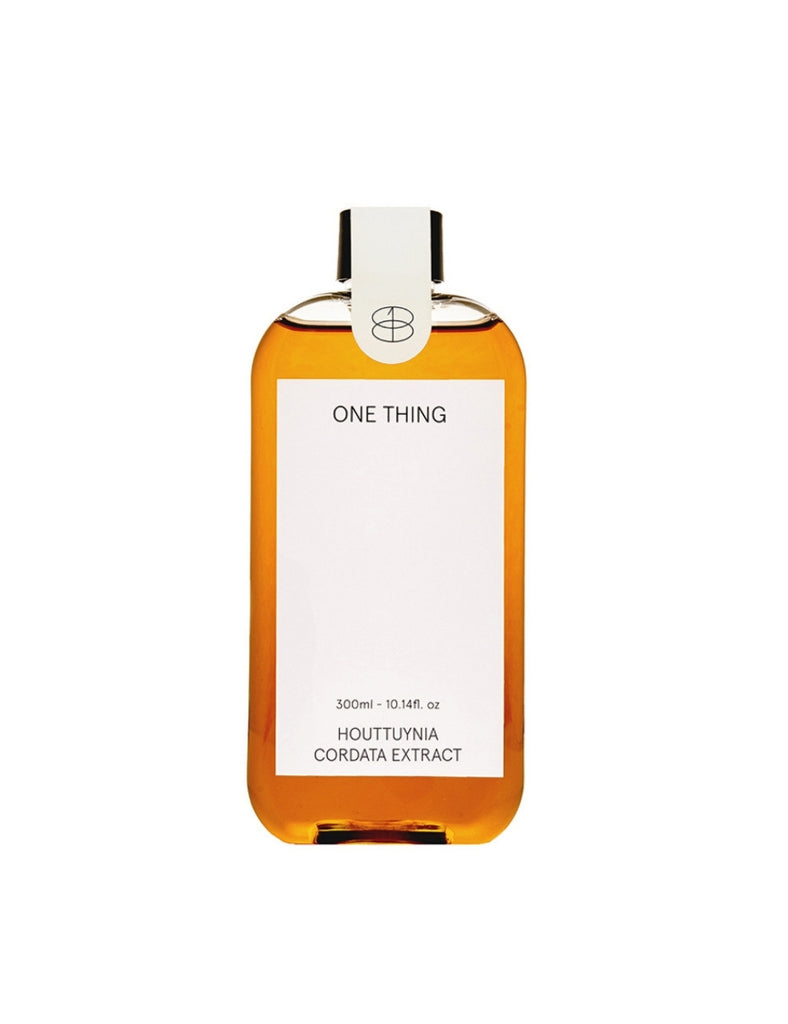 ONE THING
Houttuynia Cordata Extract
R 235.00
300ml expiring 2023-08-10
Houttuynia Cordata Extract, also referred to as Heartleaf, is known for its anti-inflammatory, anti-bacterial, and antioxidant properties, making it the ideal ingredient for troubled, irritated skin. 
Formulated around its star ingredient, Houttuynia Cordata Extract, which research indicates is rich in polysaccharides, this essence is hydrating too along with all the other skin concerns it addresses. Heartleaf is also known for its powerful calming abilities, making it ideal for irritation-prone skin. Its anti-inflammatory and anti-bacterial properties ensure it works well for acne-prone skin, while also gently regulating sebum production. 
Research suggests Heartleaf is also great for scalp care - apply the essence directly to your scalp and massage in before rinsing out after half an hour. 
What it does: Calms and soothes troubled skin, hydrates, regulates sebum production
Who it's for: Great for all troubled or irritation prone skin types, including eczema 
Available in 150mls and 300ml
Apply to skin after cleansing. Use as an essence (can be applied with hands or mist bottle); make a DIY sheet mask, or mix with other One Thing essences. Can be used morning or night. 
Houttuynia Cordata extract, Butylene Glycol, 1,2-Hexanediol