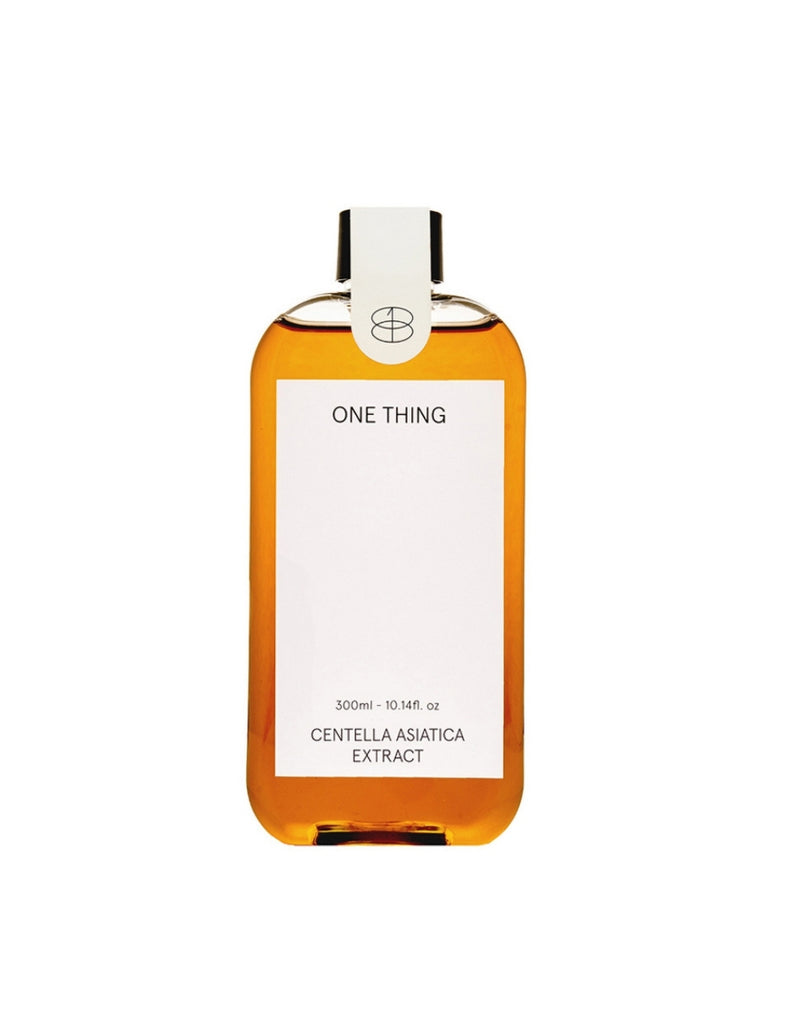 ONE THING
Centella Asiatica Extract
R 235.00
Centella Asiatica (also referred to as Cica), is one of the most well-known and extensively used K-beauty ingredients in recent years, and for good reason!
Rich in amino acids, fatty acids, beta carotene, and phytochemicals, Centella Asiatica works to calm irritation and inflammation, firm and enhance skin elasticity, and improve skin texture and redness. Some studies also suggest that it speeds up wound healing by assisting with skin cell production and collagen synthesis, making it ideal for acne-prone skin - it can both assist with healing as well as preventing scarring.
Can be used alone as a soothing and healing essence, with the One Thing DIY sheet mask, or mixed with other One Thing products. 
What it does: Soothes, heals, enhances elasticity, prevents damage
Who its for: Useful for most skin types, especially great for reactive or troubles skin
Available in 150ml and 300ml
Apply to skin after cleansing. Use as an essence (can be applied with hands or mist bottle); make a DIY sheet mask, or mix with other One Thing essences. Can be used morning or night. 
Centella Asiatica Extract, Butylene Glycol, 1,2-Hexanediol,