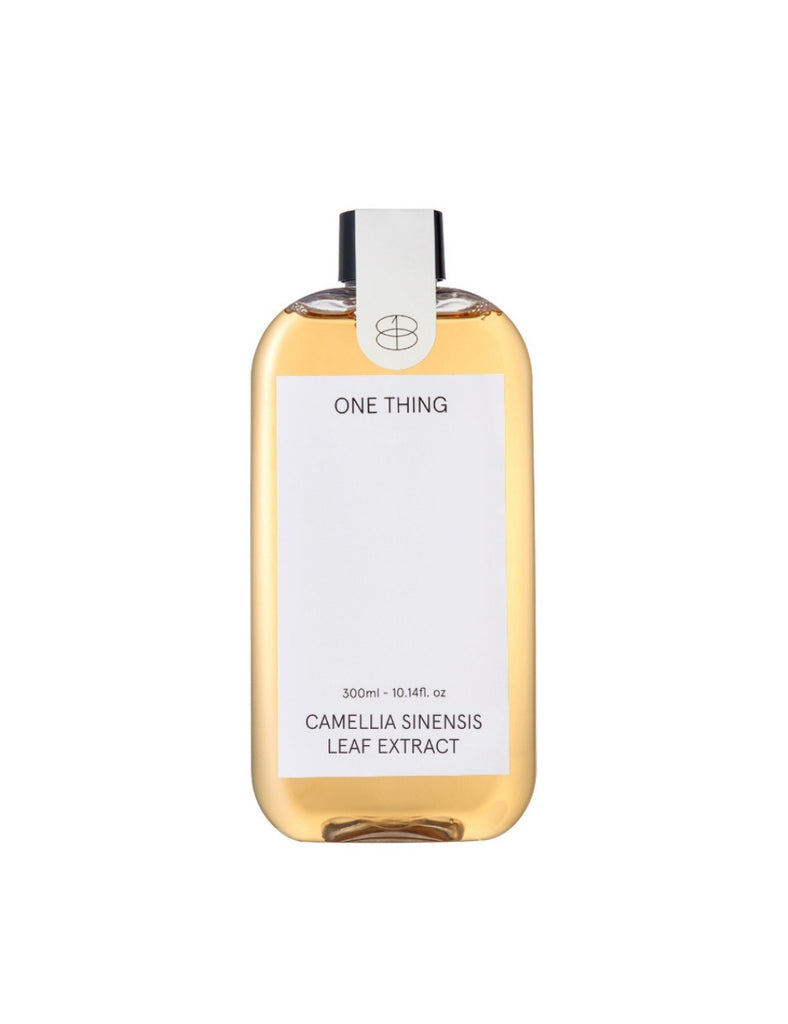 ONE THING
Camellia Sinensis Leaf Extract
R 305.00
Usually referred to as Green Tea Extract, Camellia Sinensis Leaf Extract is known for its high polyphenol content. Polyphenols are micronutrients that are packed with skin-healthy antioxidants. 
Green Tea in skincare is known for its ability to protect against and reverse signs of ageing (great for sun damaged skin), while also functioning as a powerful anti-inflammatory ingredient. Due to these properties, this product is ideal for ageing skin, as well as those with skin issues such as rosacea or break-out prone skin, and can also aid in brightening skin while it repairs sun damage.
Good quality Camellia Sinensis Leaf Extract is light brown in colour and has a distinctive Green Tea scent. This essence can be used by itself, as a DIY sheet mask, or mixed with other One Thing essences. Be sure to store in a cool, dark place.
What it does: Provides a antioxidant boost from its high polyphenol content, which helps repair and prevent sun damage, as well as reducing inflammation; and brightening
Who its for: Most people can benefit from a product high in antioxidants; particularly good for any type of inflammation or sun damaged skin
150ml
Apply after cleansing skin. Can be used as a concentrated essence (pat in with hands), with the One Thing DIY Sheet Mask, or mixed into other products such as toner or moisturiser for a hydration boost. Can be used day or night. 
Camellia Sinensis Leaf Extract, Butylene Glycol, 1,2-Hexanediol, Ethylhexylglycerin