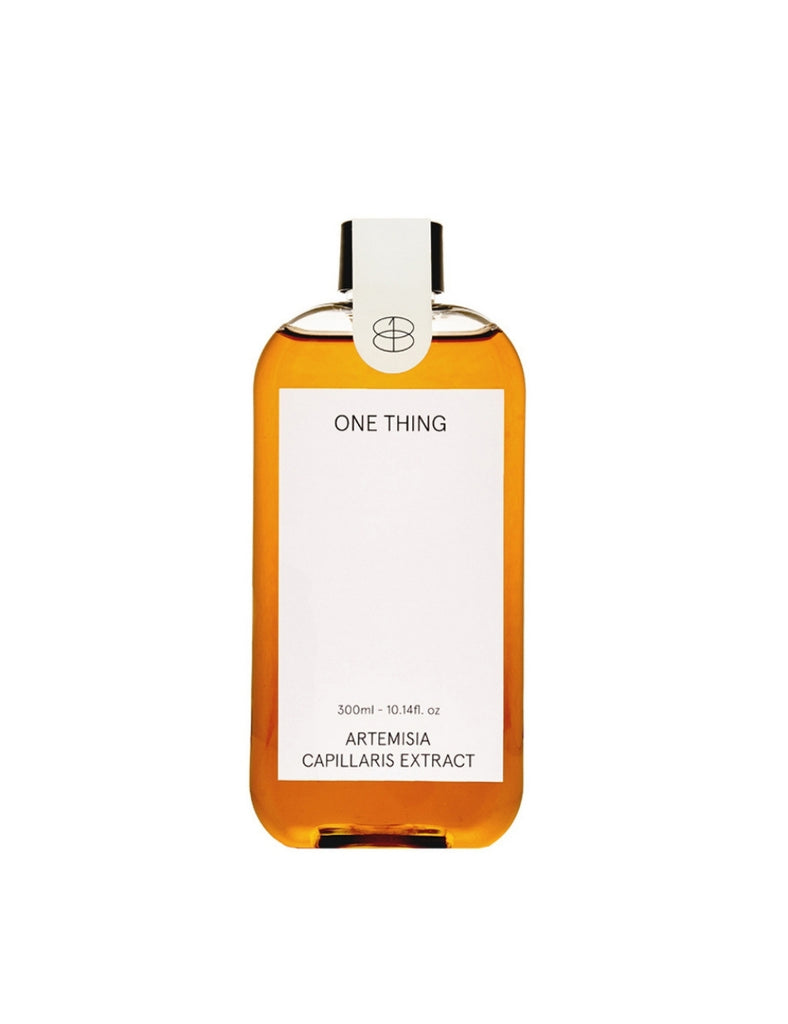 ONE THING
Artemisia Capillaris (Mugwort) Extract
R 235.00
Korean Mugwort has quickly emerged over the last couple of years as a must have skincare ingredient. We see it in so many formulations, and that's thanks to its incredible ability to soothe and heal skin due to its powerful anti-inflammatory compounds.
Rich in Vitamins A, C, and B3, the Artemisia Leaf Essense will provide an anti-ageing antioxidant boost while also healing redness, sensitivity, and breakouts due to its anti-bacterial and calming properties. 
Can be used alone as a soothing and regenerating essence, with the One Thing DIY sheet mask, or mixed with other One Thing products. 
What it does: Is calming, healing, and anti-ageing thanks to its anti-inflammatory capabilities
Who it's for: Any skin type prone to redness, irritation, or inflammation; can be used to soothe sunburn and breakouts too; gentle enough for sensitive skin
Available in 150ml and 300ml
Apply to skin after cleansing. Use as an essence (can be applied with hands or mist bottle); make a DIY sheet mask, or mix with other One Thing essences. Can be used morning or night. 
Artemisia Capillaris Extract, 1,2-Hexanediol, Propanediol