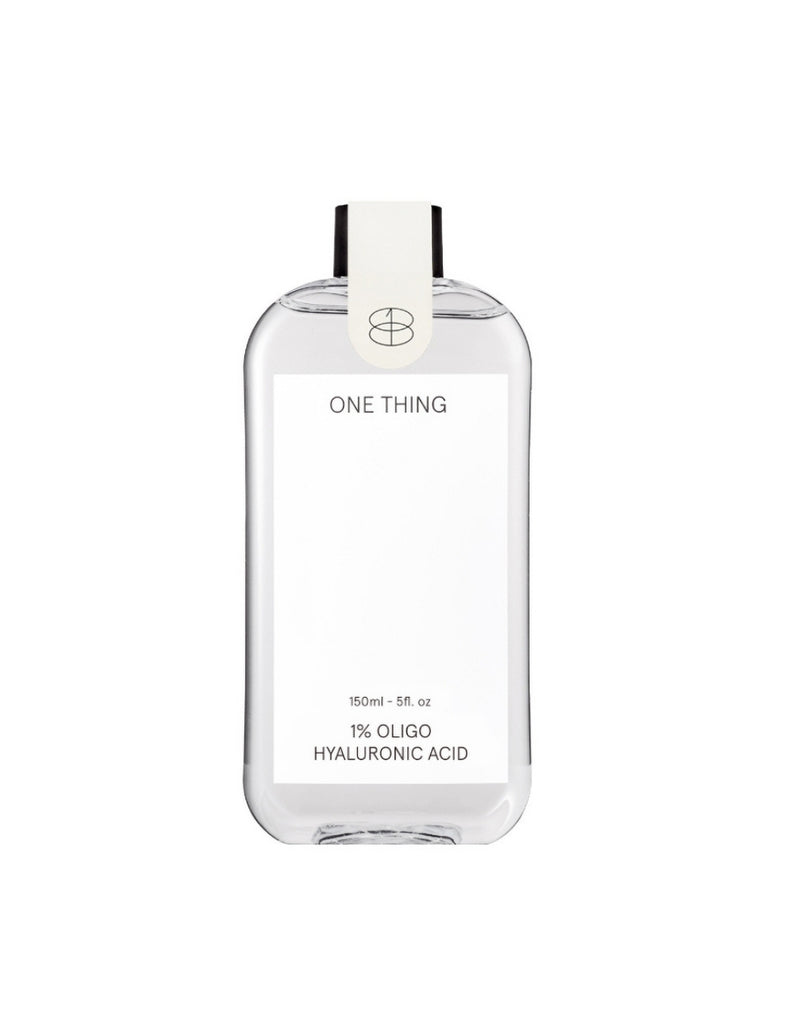 ONE THING
1% Oligo Hyaluronic Acid
R 315.00
This is the product for you if you want a super hydrating essence! Featuring low molecular weight Hyaluronic Acid, which ensures optimal absorption, this essence will boost hydration by attracting water to your skin and helping your skin to retain this hydration. The result? Boosted elasticity, radiance, and plump, healthy skin, minimising the appearance of fine lines and wrinkles. 
This can be used as an essence, or applied to one of the DIY sheet masks from One Thing, or mixed into your other products such as toner or moisturiser. Can also be mixed with other One Thing essences for a custom formulation. 
What it does: Boosts hydration, plumps skin
Who it's for: Anyone who wants extra hydration, especially beneficial for dehydrated and / or dry skin types
150ml
Apply after cleansing skin. Can be used as a concentrated essence (pat in with hands), with the One Thing DIY Sheet Mask, or mixed into other products such as toner or moisturiser for a hydration boost. Can be used day or night. 
Hydrolyzed Sodium Hyaluronate, Butylene Glycol, Water,1,2-Hexanediol