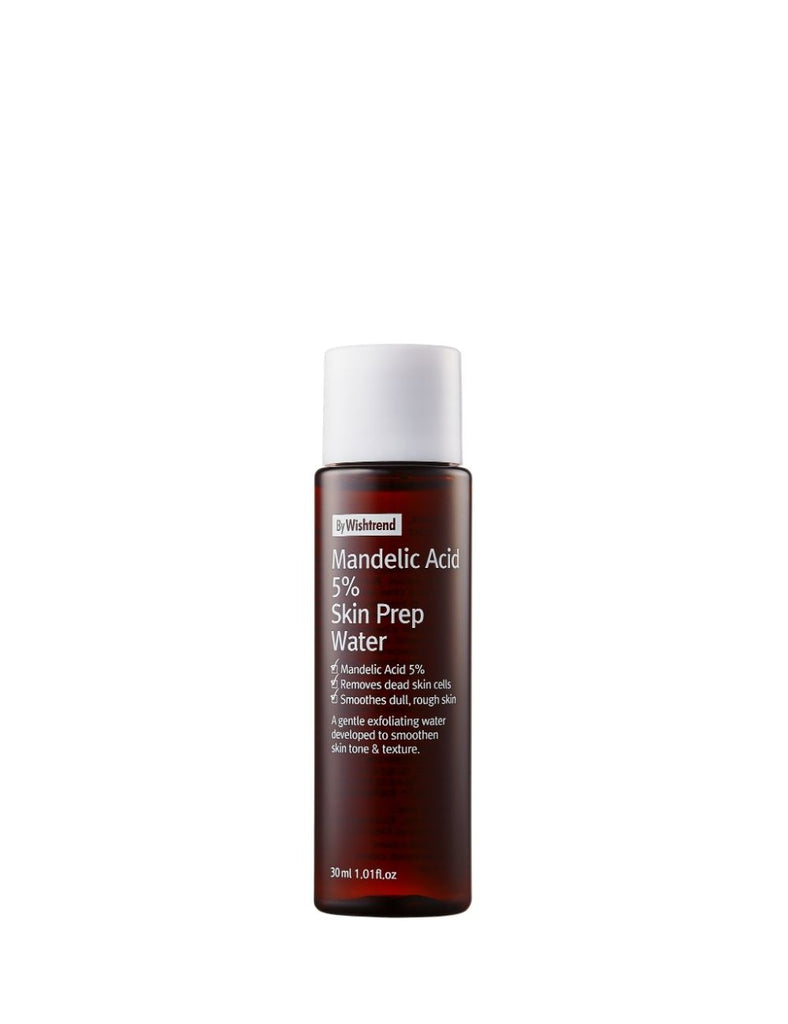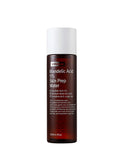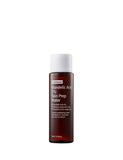 BY WISHTREND
Mandelic Acid 5% Skin Prep Water
R 175.00
This incredible chemical exfoliator is one of our favourite products ever - you know you can't go wrong when By Wishtrend do exfoliants! 
Formulated using one of the gentler chemical exfoliants, 5% Mandelic Acid, this toner is ideal for those who are new to acids. Mandelic Acid works to improve the skin's texture, melt away dead skin cells for a brighter more luminous complexion, and even out skin tone. Mandelic Acid is also antibacterial and anti-inflammatory, making it ideal for acne-prone skin types too.
The addition of soothing Centella Asiatica to help regenerate the skin, Vitamin B5 (Panthenol) to moisturise, and Beta-Glucan to reduce redness and calm the skin, makes this a fantastic formulation for all skin types. 
Check out a product FAQ here
What it does: exfoliates dead skin cells, evens out skin tone, smooths skin texture, brightens dull skin
Who it's for: all skin types can use this product to do away with dull skin; also suitable for acne=prone skin types
Available in 30ml travel size and 120ml full size
After cleansing, apply to a cotton pad and gently wipe over skin before following with the rest of your routine. Avoid using other stronger chemical exfoliants (AHAs and BHAs) in the same routine if using this product. Be sure to apply sunscreen daily.
Water, Mandelic Acid, Butylene Glycol, Beta-Glucan, Panthenol, Glycyrrhiza Glabra (Licorice) Root Extract, Prunus Amygdalus Dulcis (Sweet Almond) Fruit Extract, Sodium Hyaluronate, Sorbitan Sesquioleate, Centella Asiatica Extract, Houttuynia Cordata Extract, Sorbitol, Dimethyl Sulfone, Chlorphenesin, Sodium Citrate, Arginine, PEG-60 Hydrogenated Castor Oil, Ethylhexylglycerin, Natto Gum, Carbomer