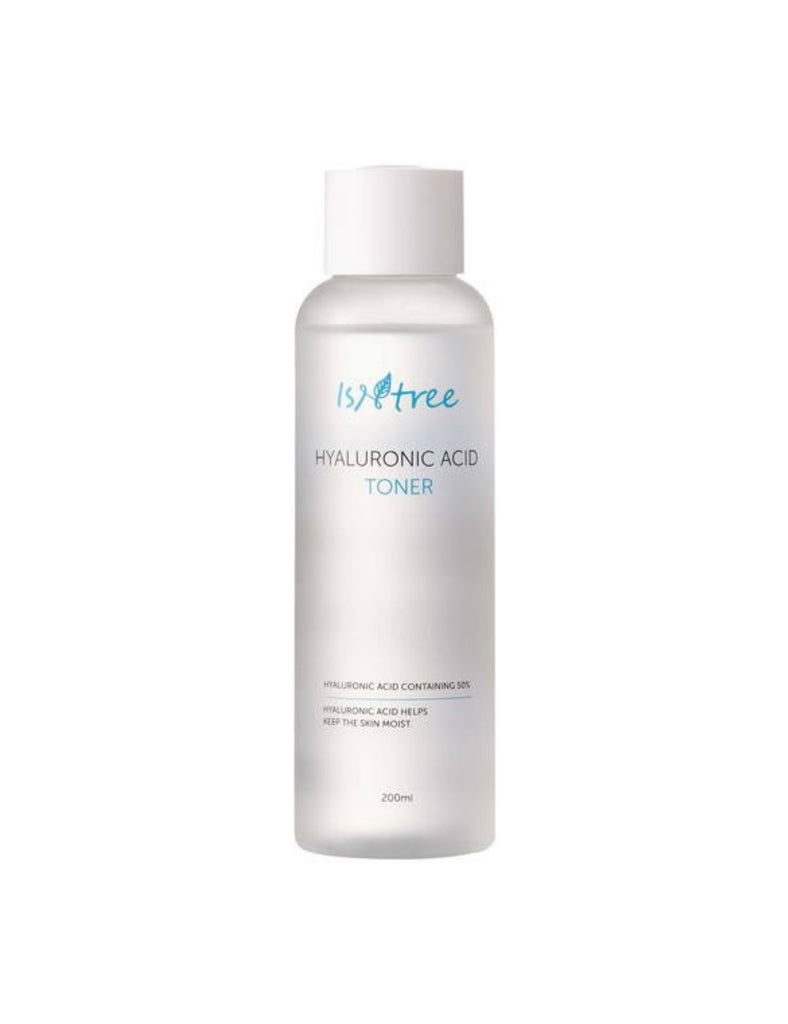 ISNTREE
Hyaluronic Acid Toner
R 315.00
It doesn't get any more hydrating than this incredible toner. Just in time for the dry winter weather, Isntree's bestselling toner will have your skin hydrated and glowing in no time - it's the number 1 toner in Korea for good reason!
Formulated with 50% Hyaluronic Acid (a concentration of 1% Sodium Hyaluronate), this toner quenches your skin by acting as a moisture magnet, drawing moisture to the outer layers of your skin. The result is visible plumping and a hydrated glow. 
Also includes Panthenol and Birch Sap to help strengthen and repair the moisture barrier, Trehalose to prevent moisture evaporation from the skin, and Aloe Vera for soothing and healing.
Ideal for dehydrated and dry skin; gentle enough for sensitive skin.
200ml / 400ml
After cleansing, dispense a few drops into your hands and gentle press into your skin. Can be used for the 7 skin method (multiple layers of toner). Follow with the rest of your routine. Pairs very well with the Isntree Hyaluronic Moisturisers.
Water, Propanediol, 1,2 Hexanediol, Sodium Hyaluronate, Trehalose, Sodium PCA, Glycerin, Hyaluronic Acid, Aloe Barbadenis Leaf Extract, Althaea Rosea Root Extract, Betula Alba (Birch Sap) Juice, Portulaca Oleracea Extract, Hydrolyzed Sodium Hyaluronate, Beta-Glucan, Panthenol, Pentylene Glycol, Caprylyl Glycol, Butylene Glycol