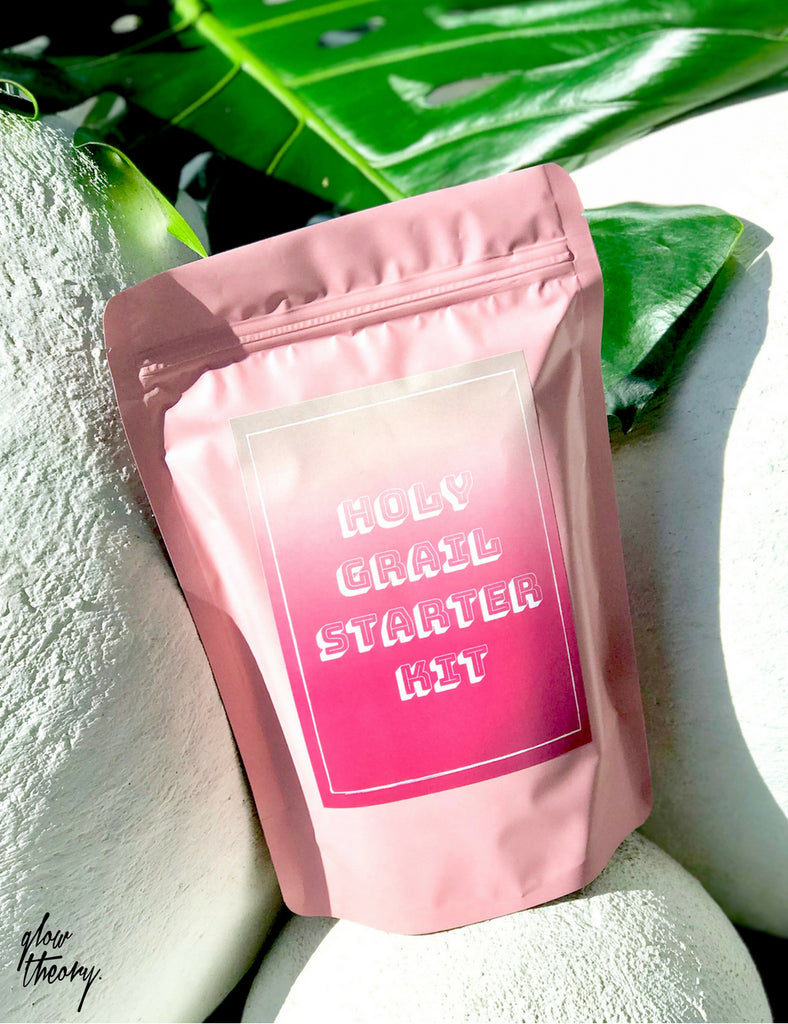 GLOW THEORY
Holy Grail Starter Kit
R 370.00
A collection of some of the most highly rated "holy grail" products in Korean beauty, this kit is ideal if you'd like to try popular products without committing to the full size, or for taking with you when you travel. This specific collection of products is limited edition, so don't wait too long! Once sold out we'll change the mix of products available. Includes (can be used in this order):
Heimish All Clean Balm 5ml x 2
Klairs Unscented Supple Preparation Toner 30ml x 1
SomeByMi AHA BHA PHA Miracle Toner 30ml x 1
Beauty of Joseon Ginseng Essence Water 30ml x 1
Benton Ceramide Cream x 1
Beauty of Joseon Relief Sun Rice and Probiotics SPF 50 10ml x 1
Can be used in the order listed above. The cleansing balm need only be used in the evening routine, and the SPF only in the morning. Click on pink links for more individual product details.