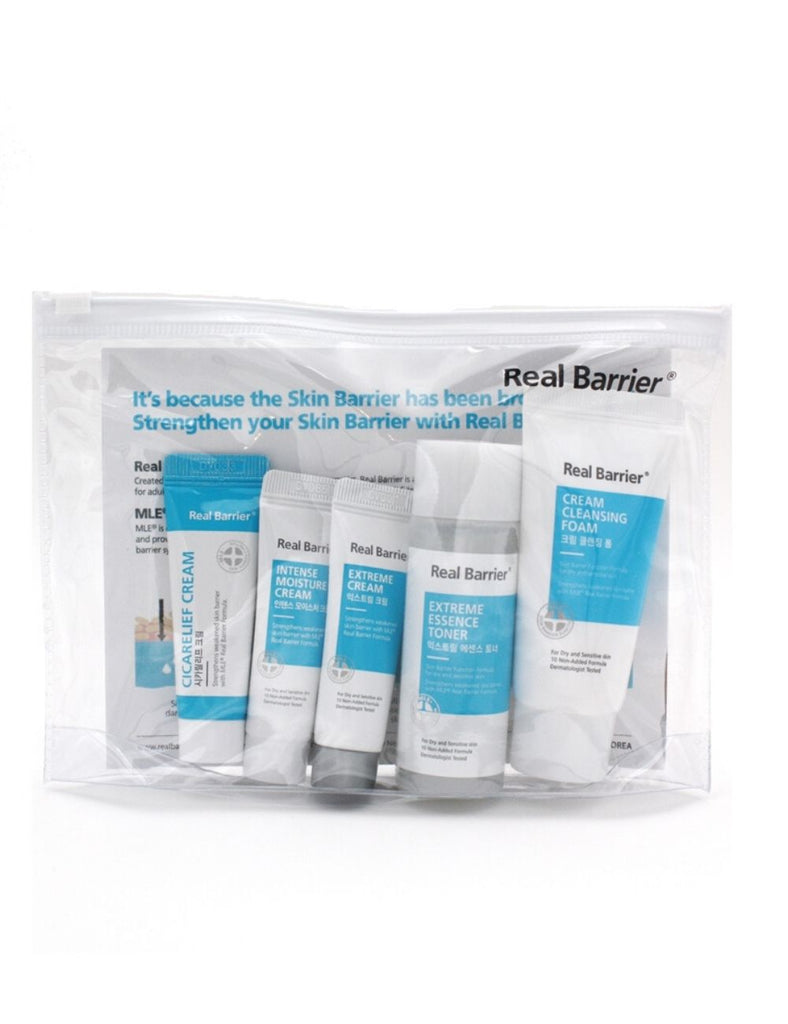 REAL BARRIER
Real Barrier Discovery Kit
R 235.00
This brand was all over Korean stores during our last trip to Seoul, and for good reason! Ideal for those with dry and / or sensitive skin, Real Barrier products feature the patented MLE Skin Barrier technology, which is a complex of ceramides to help protect and strengthen the skin barrier - essential for healthy, resilient, glowing skin. 
This Travel Kit includes:
- Extreme Cream 10ml
- Intense Moisture Cream 10ml
- Cream Cleansing Foam 15ml
- Control T Cleansing Foam 50ml
- Extreme Essence Toner 30ml
- Cica Relief Cream 5ml

Can be used in order listed - cleanser, toner, moisturiser. Cicarelief cream is ideal for stressed, red sin or break outs.