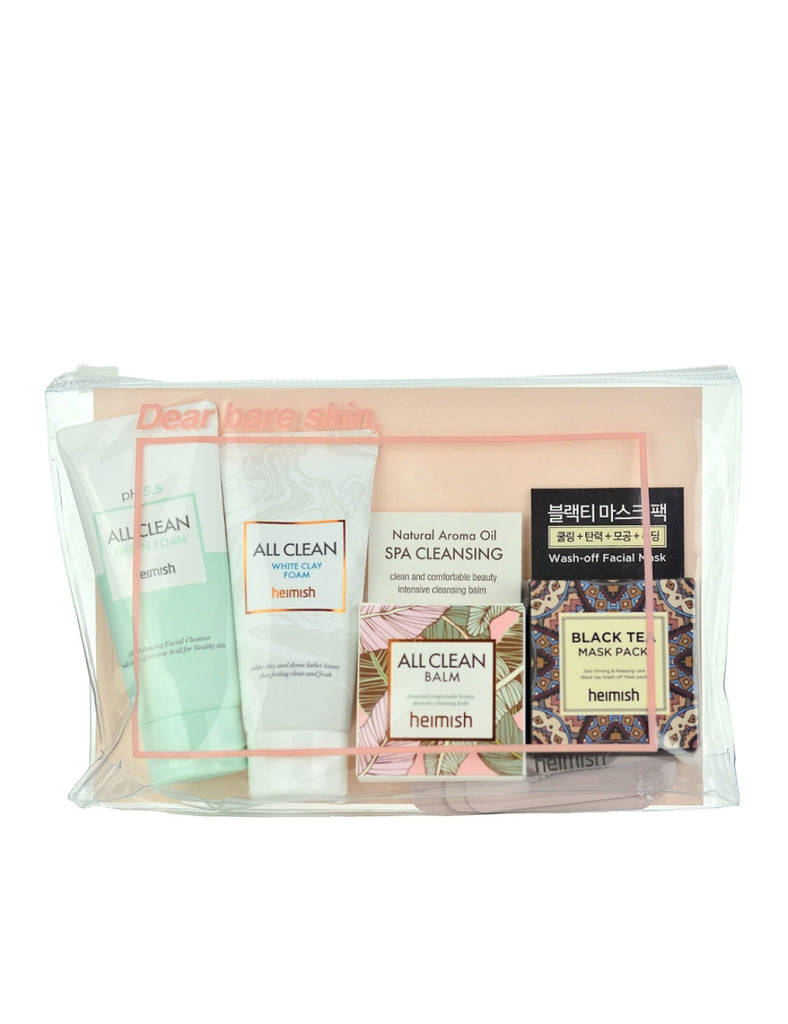 HEIMISH
All Clean Mini Kit
R 255.00
This mini kit from Heimish is the ideal option if you'd like to try out all of the brand's most popular products before commiting to the full sixes, or if you're traveling and want to pack light. 
Included in the kit:
All Clean Balm x 5ml
All Clean Green Foam x 30ml
All Clean White Clay Foam x 30ml
Black Tea Mask Pack x 5ml
Can be used in the order in which they're listed in the evening (choose between either the Green or White Clay Foam). In the mornings omit the All Clean Balm.
Click pink links in product description to go to ingredients for each product.