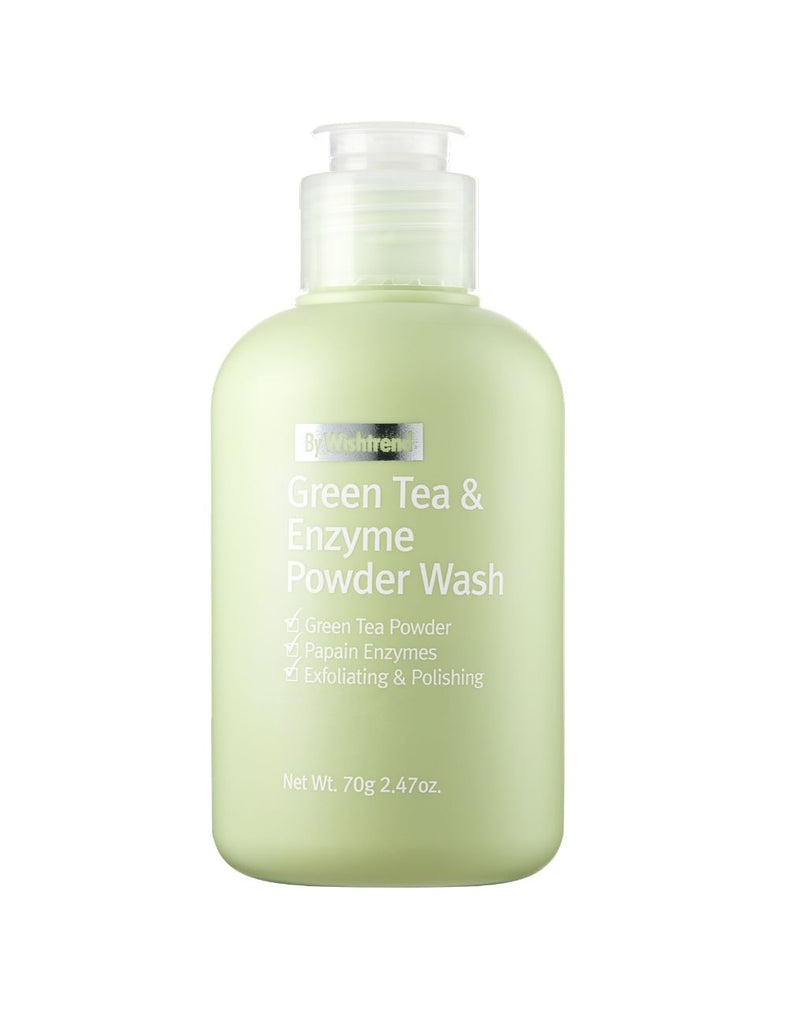 BY WISHTREND
Green Tea & Enzyme Powder Wash
R 445.00
This innovative low-pH powder cleanser is an amazing multitasker - it's a cleansing water, foam cleanser, exfoliator, and mask, depending on how much water you add to the powder.
One of the main ingredients is Green Tea powder, an incredible antioxidant rich in Vitamins A, C, and E, which helps to fight free radicals and calm skin. Next, the plant derived enzyme Papain includes gentle exfoliating properties to eliminate dead skin cells and improve skin's overall texture. 
What it does: Cleanses, while gently exfoliating dead skin cells and boosting skin's regeneration ability
Who it's for: Appropriate for all skin types, especially dull skin; those with sensitive skin should mix more water with the powder for a gentler wash, and use less frequently; suitable for acne-prone skin
70g
Dispense an appropriate amount of the powder on wet hands and work into a lather using warm water (more water for a gentler wash, less water for a little more exfoliation). Place the foam over the face, cleanse in a gentle massaging motion and rinse off with water. Continue with the rest of your routine.
Sodium Bicarbonate, Sodium Lauroyl Glutamate, Sodium Cocoyl Isethionate, Zea Mays (Corn) Starch, Camellia Sinensis Leaf Powder, Lysine HCL, Proline, Sodium Ascorbyl Phosphate, Acetyl Methionine, Theanine, Carica Papaya (Papaya) Fruit Extract, Sorbitol, Papain, Betaine, Cellulose Gum, Citric Acid, Sodium Hyaluronate