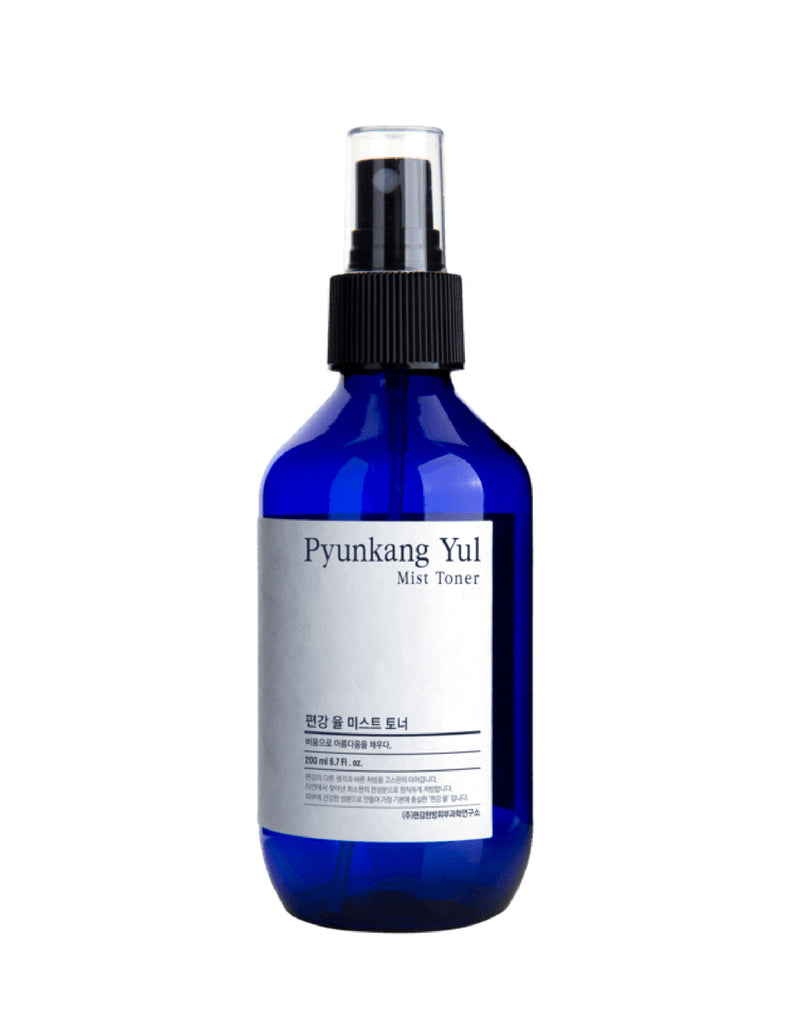 PYUNKANG YUL
Mist Toner
R 235.00
This cooling, hydrating mist toner is formulated with 91.9% coptis japonica root extract, a powerful antioxidant known for its anti-inflammatory, energizing and nourishing properties. A departure from the majority of facial mists made mostly of water.
Coptis japonica root extract, a medicinal herb long prized for its powerful anti-inflammatory and anti-oxidant properties, has been proven in clinical studies to cool down and soothe inflamed skin
This mist toner quickly absorbs to hydrate and refresh skin. Perfect as a toner in your regular skincare routine or as a mist anytime throughout the day (goes over makeup flawlessly).
Made with minimal ingredients, Pyunkang Yul is free of dyes, fragrance and parabens
100ml
After cleansing, hold the bottle about 10cm away from face, eyes closed, and spray onto face or spray onto a clean cotton pad. Swipe gently onto the face and neck using outward motions and pat into the skin for better absorption. Follow with the rest of your routine. Can also be used as a refreshing mist throughout the day.
Coptis Japonica Root Extract, 1,2-Hexanediol, Butylene Glycol, Glycerin, Sodium Hyaluronate