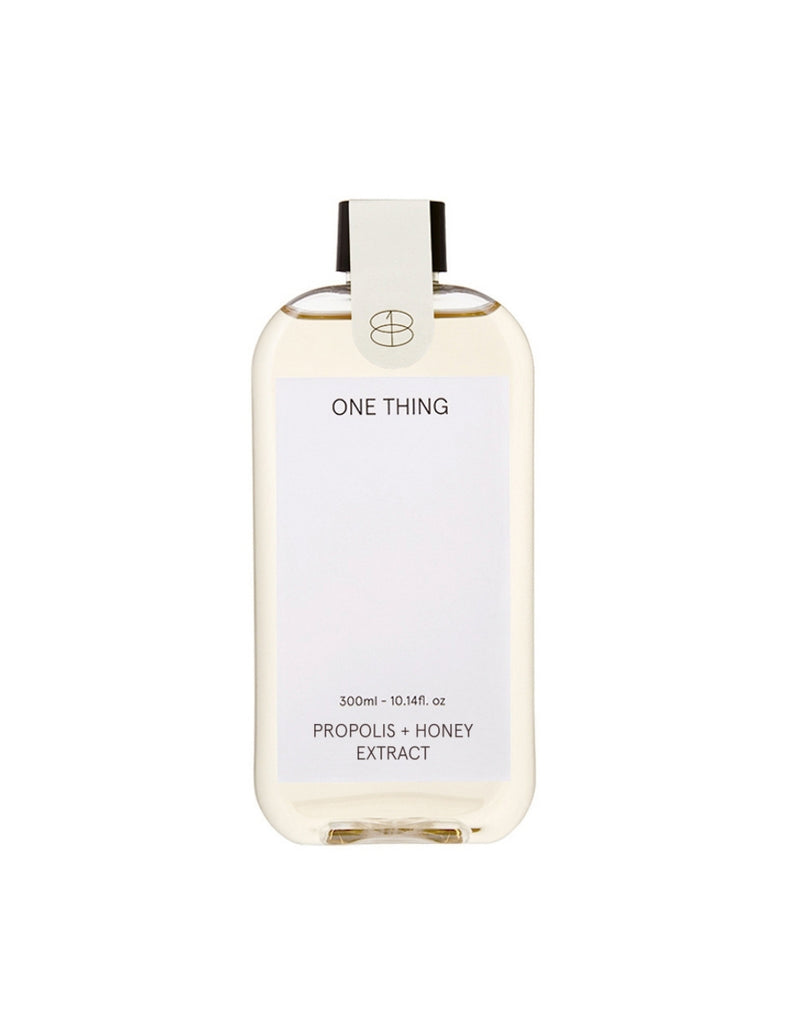 ONE THING
Propolis + Honey Extract
R 315.00
Propolis and Honey have long been recognised for their anti-bacterial, anti-inflammatory, and healing abilities, making them some of the most popular natural skincare ingredients. 
The star ingredients in this essence, Propolis and Honey have been popular skincare ingredients for decades, with good reason. Featuring anti-microbial properties that make this essence ideal for acne-prone skin, their ability to aid with wound-healing is also of note. Honey is great for moisturising and soothing skin too, making this great for barrier repair. 
Use this essence alone, as a DIY sheet mask, decanted into a mist bottle, or mixed with other One Thing Essences to make your own unique formulation. 
150ml
What it does: Calms and heals breakouts, fades marks from irritations and acne, moisturises
Who it's for: Those with acne prone, dull, or dry skin; though can be used by all skin types
Apply to skin after cleansing. Use as an essence (can be applied with hands or mist bottle); make a DIY sheet mask, or mix with other One Thing essences. Can be used morning or night. 
Propolis Extract, Honey Extract, Butylene Glycol, Sodium Hyaluronate, 1,2-Hexanediol, Ethylhexylglycerin