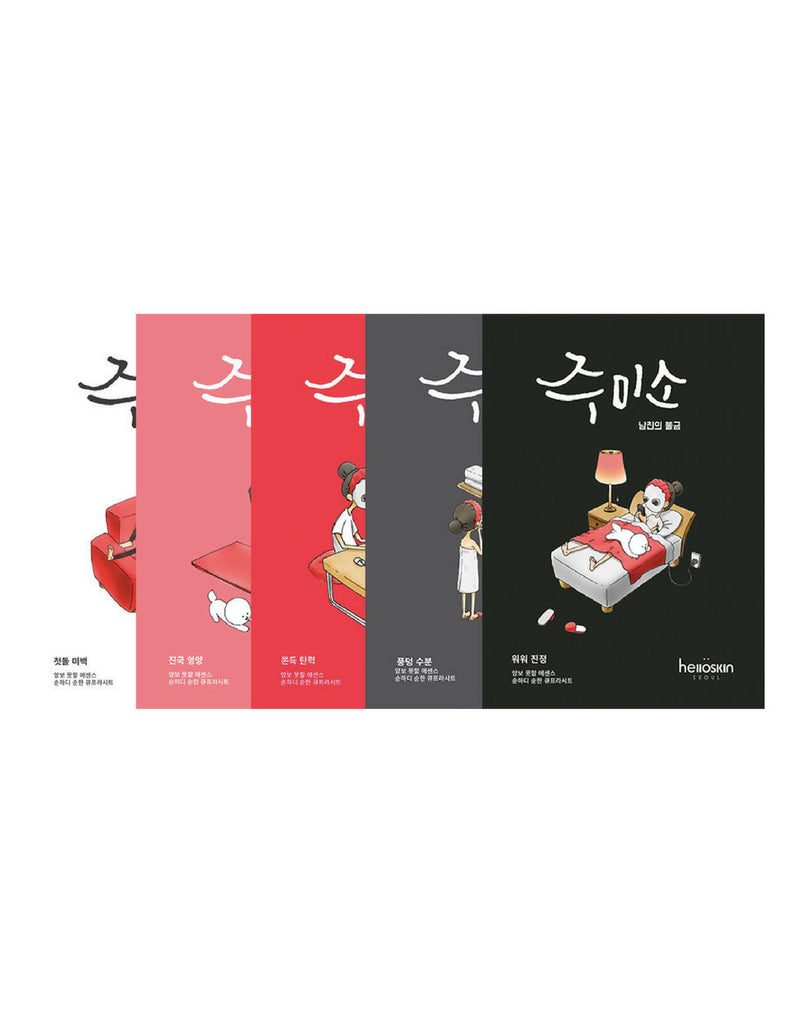 JUMISO
Helloskin Jumiso Sheet Masks - Assorted
R 45.00
These adorably-packaged HelloSkin sheet masks by Jumiso are formulated with essential nutrients and vitamins to give your skin a luminous glow. Made using ultra soft, thin and breathable Cupra cotton sheets, the Jumiso masks are designed to hold up to ten times more essence than regular cotton masks, which means more concentrated essence delivered to your skin.These masks are super popular in the K-beauty community right now, understandably so!
Available in four different types to address all skin concerns:

Chewy - Elasticity

First Skin - Brightening

Rich - Nourishment

Whoa, Whoa - Soothing

Water Splash - Hydrating
26ml
Place the cotton side sheet mask over cleansed and toned face. Carefully peel away and discard the mesh layer. Leave on for 10-20 minutes. Remove gently, massage remaining serum into skin.