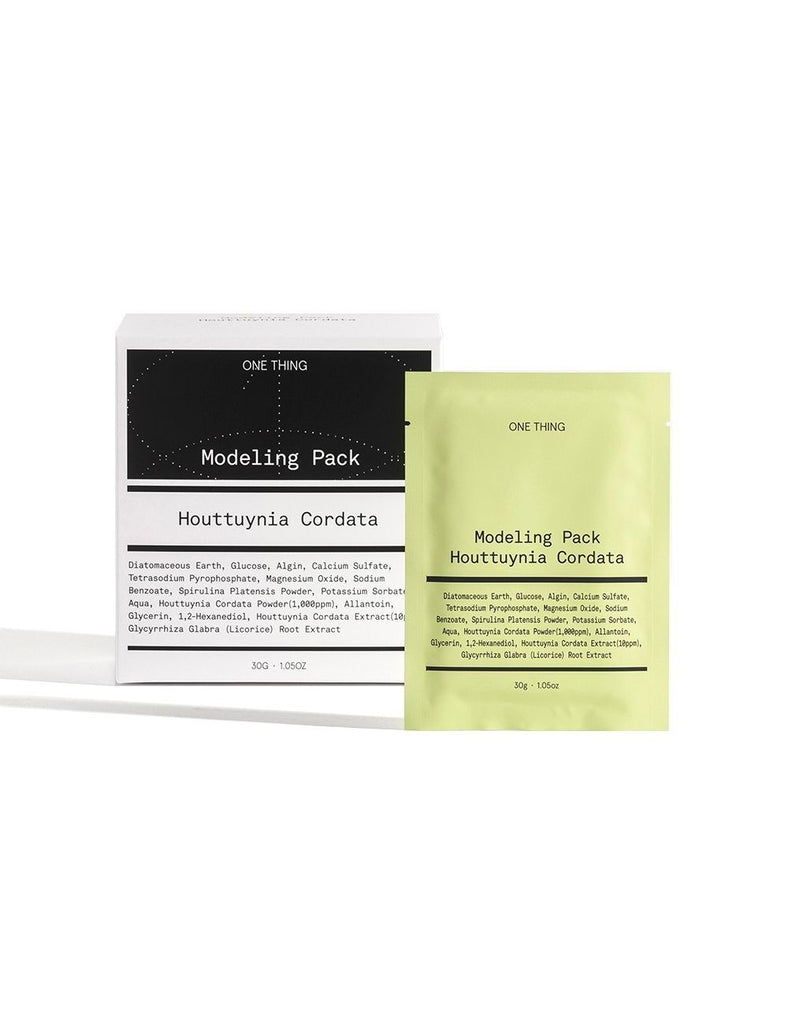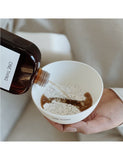 ONE THING
Houttuynia Cordata Modeling Pack
R 295.00
Modeling packs are one of the most popular skin treatments in Korea, and are used at the end of a facial or skin procedure to lock in moisture and provide maximum glow. These DIY masks come in powder form, and are mixed at home just before use and applied immediately, before they firm up on skin. 
The One Thing Houttuynia Cordata Modeling Pack is ideal for hydration, calming, and balancing skin. The pack works to ensure maximum absorption of skin benefiting ingredients by forming a barrier on skin while pack is in place. Provides a plumping, cooling, and skin soothing effect. 
The Modeling Pack powder can be mixed with water, but we suggest using your favourite One Thing Essence instead for maximum benefit. The combination used would depend on skin type - for example, someone with dull, oily, and stressed skin may choose to combine the Houttuynia Cordata pack with the Niacinamide Essence, while someone with inflamed skin or breakouts could choose to mix it with the Artemisa (Mugwort) Essence.
Available in box of 7 packs or single pack
Mix the suggested amount of powdered pack (30g) with approx 70ml to 80ml of water or essence (or both). Apply immediately to face before the pack sets. Let sit for 15 minutes before removing. Use as the final step of skincare before moisturiser. 
Diatomaceous Earth, Glucose, Algin, Calcium Sulfate, Tetrasodium Pyrophosphate, Magnesium Oxide, Sodium Benzoate, Spirulina Platensis Powder, Potassium Sorbet, Aqua, Houttuynia Cordata Powder (1,000ppm), Allantoin, Glycerin, 1,2-Hexanediol, Houttuynia Cordata Extract (10ppm), Glycyrrhiza Glabra (Licorice) Root Extract